HUMBLE BEGINNINGS GIVE ROOT TO FARM SHOW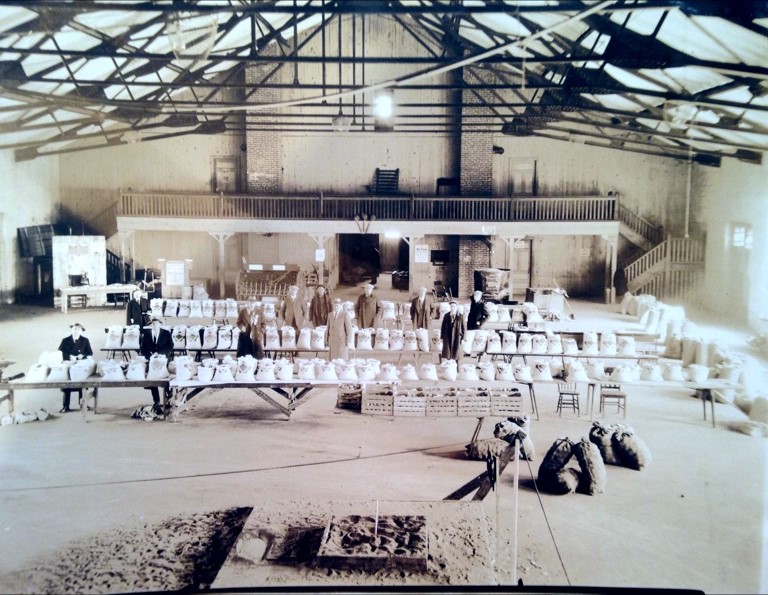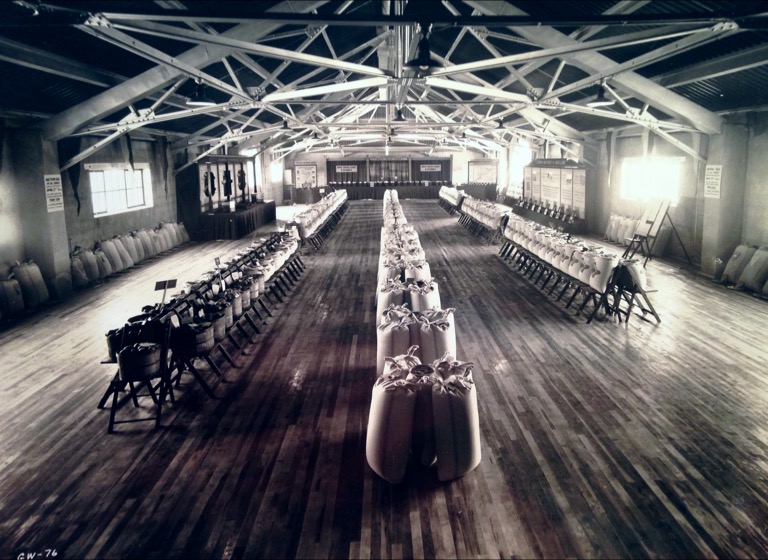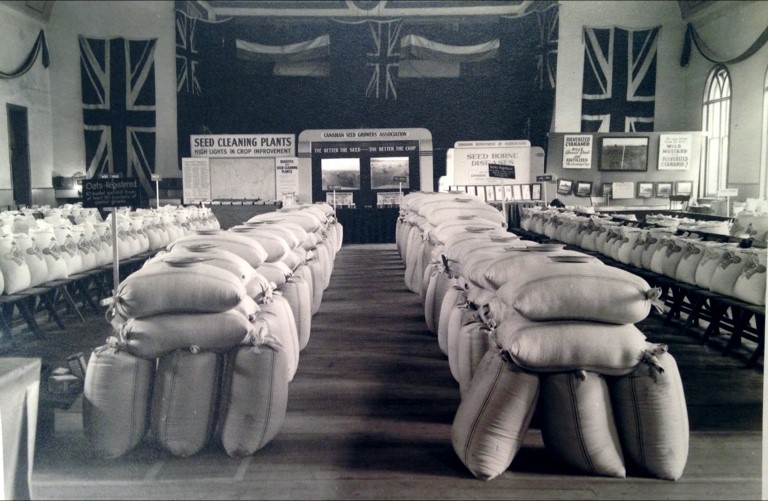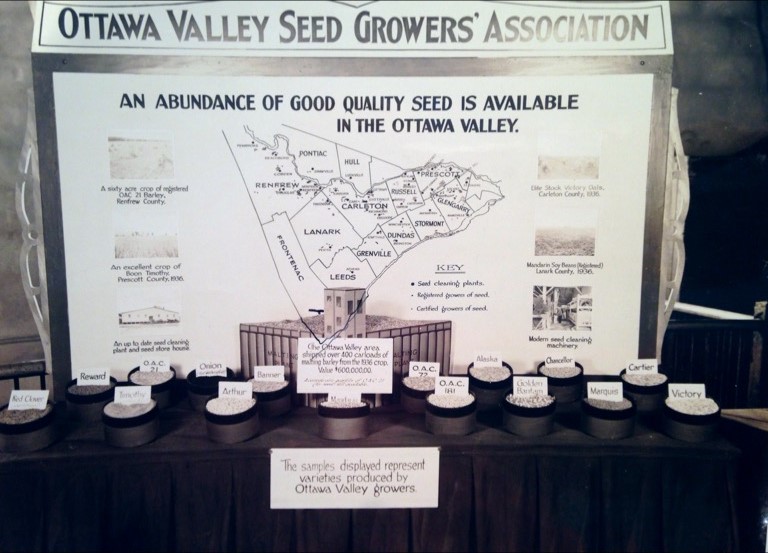 The Ottawa Valley Farm Show (OVFS) is Ontario's longest running agricultural trade show. From the beginning, it has been organized by farmers for farmers on a non-profit basis. The OVFS traces those humble beginnings back to 1927, to the Town of Renfrew.
It was there that the newly formed Ottawa Valley Seed Growers Association sponsored its first local seed fair at Renfrew Collegiate. The primary objective was consistent with today's main purpose: to assist in producing, grading, selling and distributing high class and registered seed.
In the early days, the Seed Fair rotated each year from community to community throughout Eastern Ontario and West Quebec. Much later, after it had grown too big for rural venues, what became the Ottawa Valley Farm Show found a permanent, central home at Ottawa's Lansdowne Park where it remained until 2011.
When the show settled in at Lansdowne, a major equipment manufacturer spotting a good opportunity set up a display of new machinery. The idea caught on, eventually transforming the annual event into the biggest seed and machinery show east of Toronto.
It gradually grew out of one building into six display areas at Lansdowne Park accommodating more than 350 exhibitors. Now, the same number of exhibitors is located under one roof at the 150,000 square-ft. EY Centre on Uplands Drive adjacent to Ottawa International Airport where it's held every March.
The show continues to improve its offerings to the regional agricultural community. In addition to seed and machinery, the OVFS includes livestock information displays, 4-H exhibits, quilts, antiques, farm toys and books, tools, equipment, associations, financial institutions, and just about every other product and service of special interest to the farm and rural community.
In addition to the Prestigious Pedigreed Seed Sale on the third day, other highlights include the annual seed awards, along with the opening day official opening and exhibitors' reception.
The Seed Sale for the Children's Hospital of Eastern Ontario continues to be a focal point of the three-day show. Over close to 25 years, the sale has raised about $130,000.
In 2010, the OVFS was named a member of the prestigious Farm Show Council which includes major shows throughout North America and in New Zealand. The objective is to make sure farm show exhibitors and visitors are being provided with the most professional event possible. FSC membership was reconfirmed in 2015.
The Seed Growers are proud of the contribution to the Eastern Ontario agricultural community that they've been able to make with part of the proceeds from the annual farm show. Each year, they donate about $50,000 to agricultural research, regional 4-H, agricultural society education programs and other initiatives.